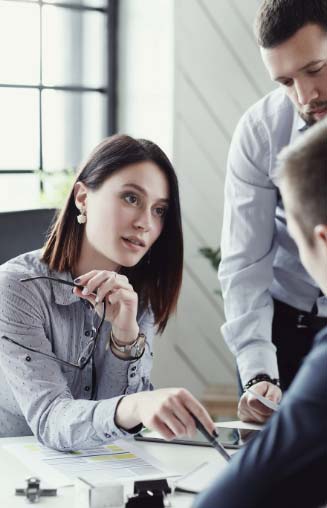 If you desire to study abroad then you have taken
the correct step towards the success.
We congratulate you. Welcome to Capri Overseas
Capri Overseas is one of the most renowned and the best student visa consultants in Gujarat. It was founded in the year 2004 in Vadodara, Gujarat by Our Mentor Mr. Ashok Dhruva. Since then, it has made remarkable achievements year by year. For over fifteen plus years now, Capri has been helping hundreds of students to study abroad with a quick, easy, and effective method. Their approach combines skillful reasoning, dedication, and enthusiasm toward their constructive mission. Students receive complete professional guidance throughout their journey. From the initial step i.e. the career counseling to the final ticket and accommodation arrangements and everything in between, you receive the optimum solutions through friendly counseling in every step of this journey here with Capri Overseas in Gujarat.
Our Director, Mr. Ashok Dhruva, is a knowledgeable individual who is an alumina of M .S University, Baroda,
The very first person to set up Jeans studio under the brand name of  CAPRI JEANS in 1976 when there was no denim fabric was being manufactured in India nor any readymade brands were established and are still surviving.
Also gets the credit to establish the first-ever Institute to deliver a British Diploma from EDEXCEL UK in the field of fashion, art, and design under the brand name of FAD International with a presence in Pune, Mumbai, Dubai & Cairo since 2007 with support of founder director Mr. Shivang Dhruva, alumina of University of Arts, London& holder of CIM qualification.
Come 2020, again pioneer to establish OUPP, 1st Pathway program provider, Diploma in India to final year degree Overseas association with ATHE UK in the field of Business management, computing, Health & Social-care & Hospitality Management as well as establish CAPRIVERSITY to deliver entire UK's bachelor degree in the field of Bachelor of Information system management offered by UCLAN.UK in association with NCC Education UK.
Therefore, he has first-hand experience with the foreign education system and guides us with the expertise he possesses. Moreover, his frequent visits to foreign countries have helped us gain updates on the recent trends in the universities and the regulatory laws for traveling abroad.
He is a key person in
Chairman – Capri Overseas
Chairman – OUPP – Overseas University Pathway Programmer
Chairman – FAD International, Pune was established in the year 2007
Chairman – Capri Varsity – capriversity.uk
Founder of Capri Jeans, Vadodara, which was established in the year 1986
Golden Words from Founder
We congratulate you. Welcome to Capri Overseas
Our Vision
We hope to fulfill our clients' requirements in every possible way by assisting them in their quest of achieving their personal objectives.
Our Mission
We aim to provide excellent Consultancy services that helps people to fulfill their educational or other personal goals. Our company strives to ease the process of visiting foreign countries and provide a hassle free experience for the customers.